This version of the Data Management Body of Knowledge version 1.0 has been superseded by DAMA-DMBOK 2.0
The DAMA International DAMA-DMBOK Version 1 has an array of images and diagrams that have proven extremely useful to Data Management Professionals since 2009 when the BOK was first published. To assist our DAMA Members, we have selected a range of these images and diagrams to be made available for download.
All images below may be downloaded by right-clicking the image.
---

Selected DAMA DMBOK Images by DAMA International are licensed under a Creative Commons Attribution-NoDerivatives 4.0 International License.
You can download these and share them with others as long as you credit DAMA International. 
View License Deed | View Legal Code
These images are in jpg or png format and may not be changed or have the copyright notification removed.
---
Framework
1. The "Wheel"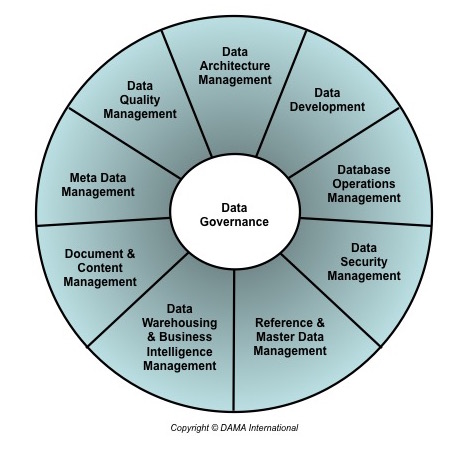 2. Expanded "Wheel"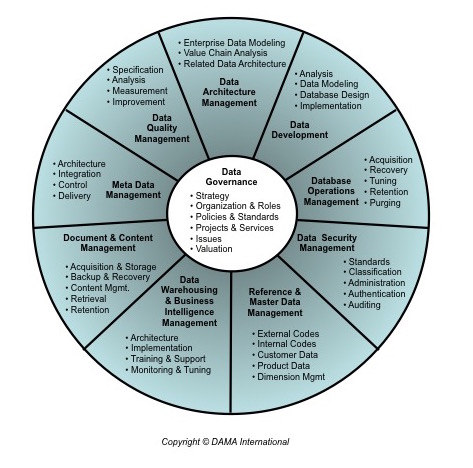 3. Environmental Elements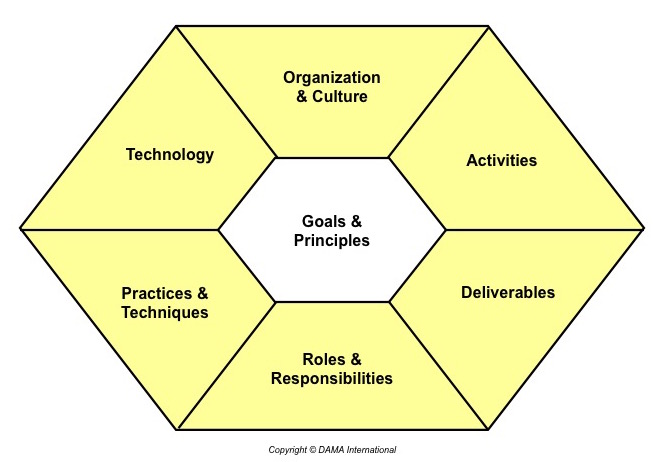 4. Environmental Elements Expanded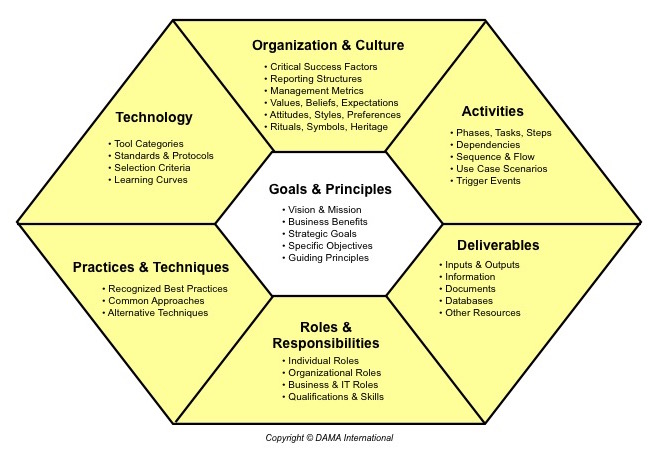 5. Goals and Principles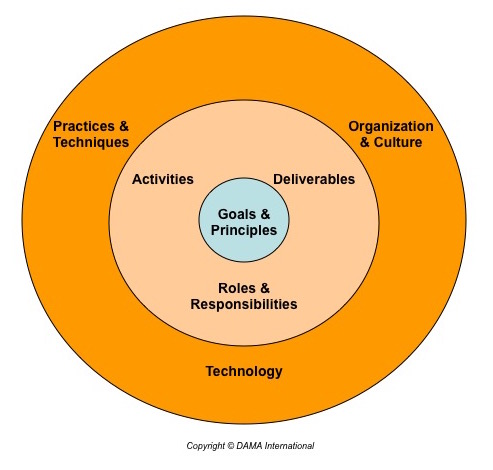 Context Diagrams
1. Data Management

2. Data Governance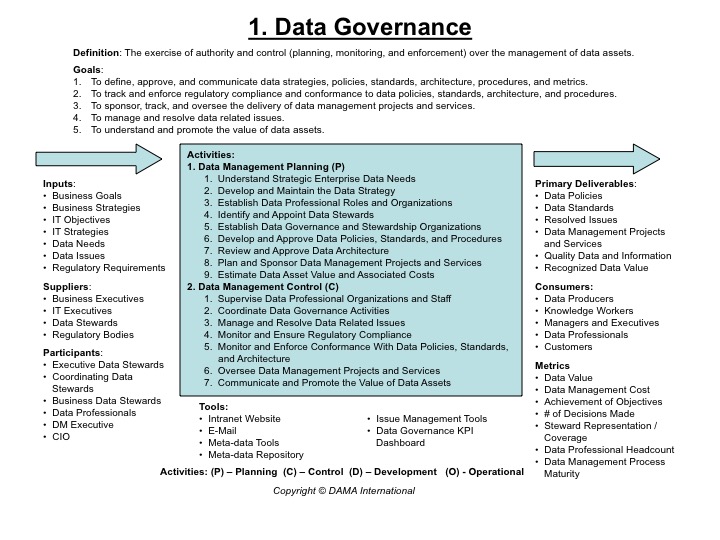 3. Data Architecture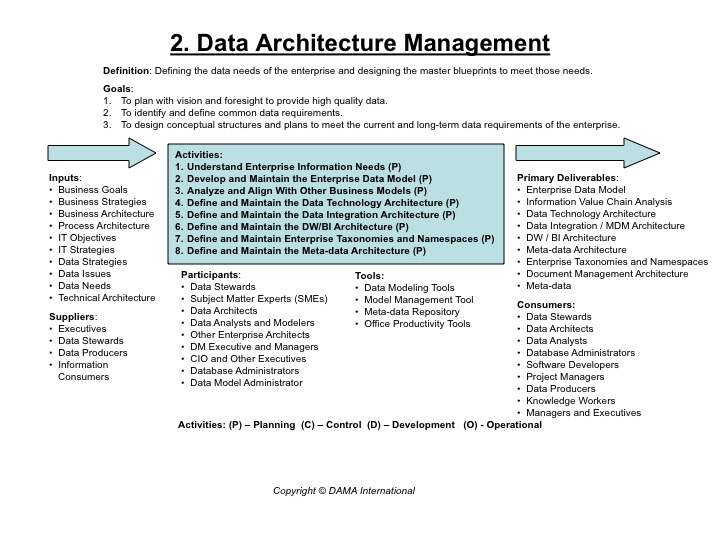 4. Data Development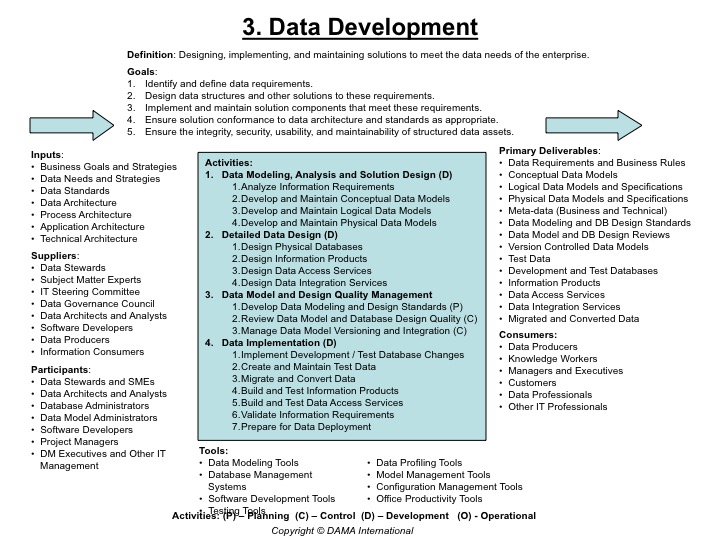 5. Data Operations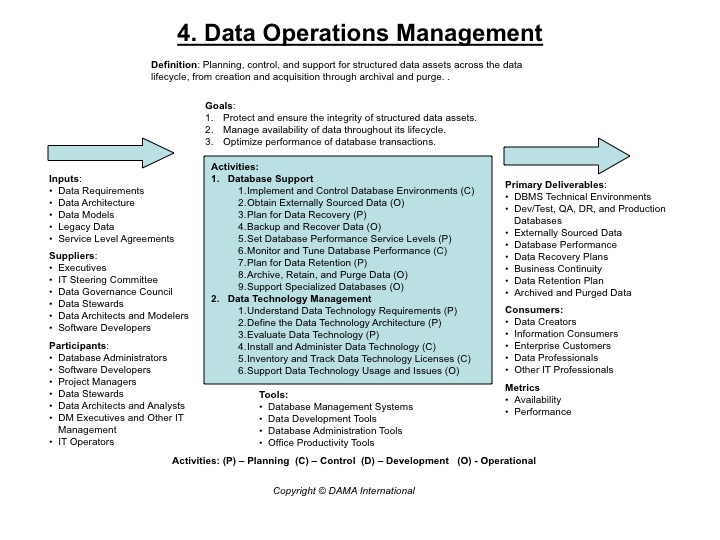 6. Data Security Management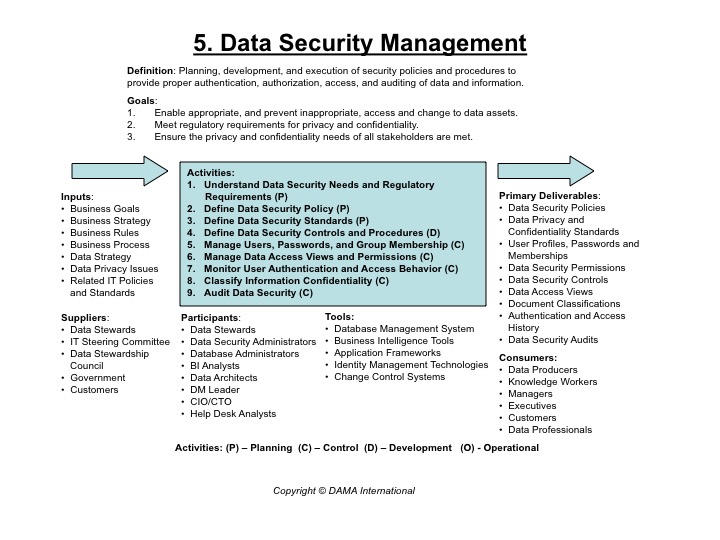 7. Reference &  Master Data Management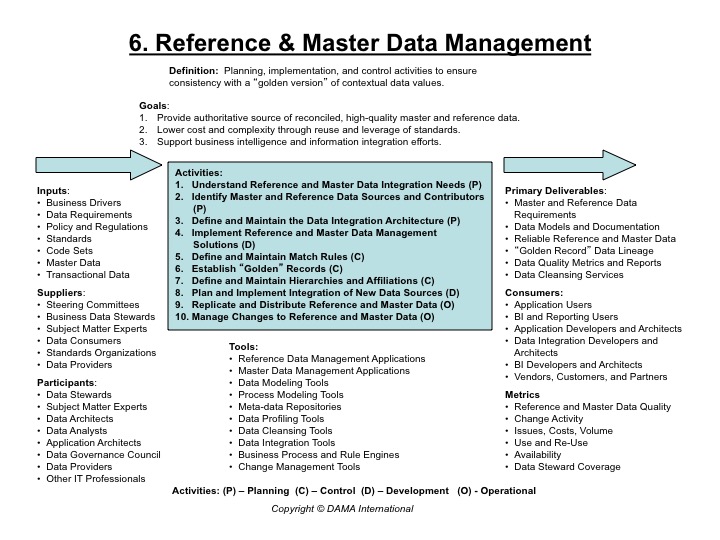 8. Data Warehousing & Business Intelligence Management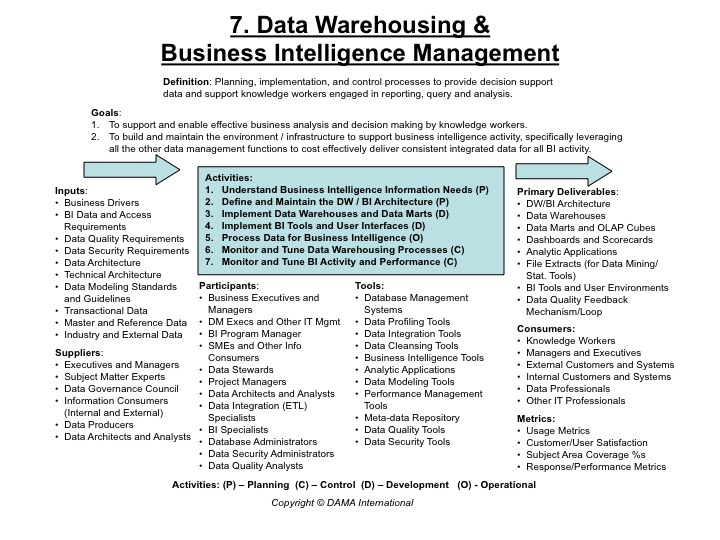 9. Document & Content Management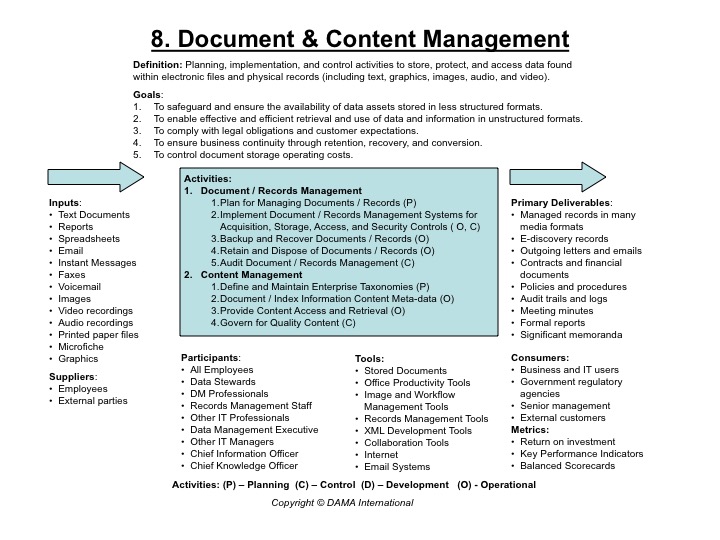 10. Meta-data Management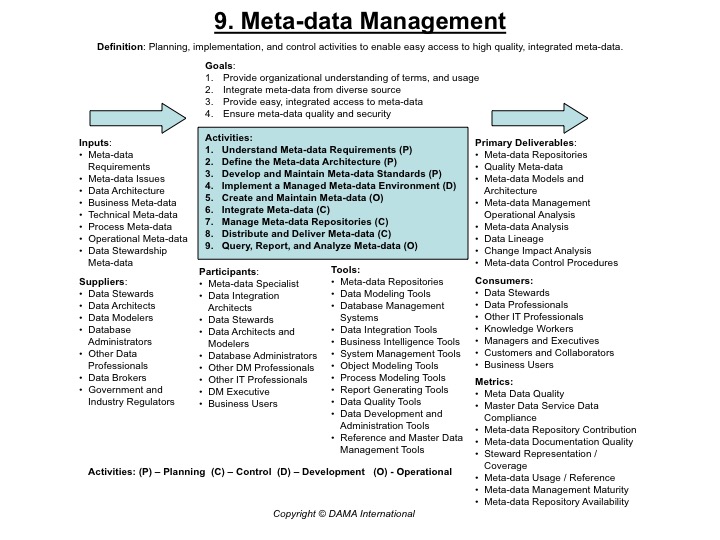 11. Data Quality Management